Jackrabbit



Affiliation:

M.A.S.K.

Wearer:

Power:

Allows its Wearer to Levitate and Fly

First Used in Episode:

The Deathstone (Episode 01)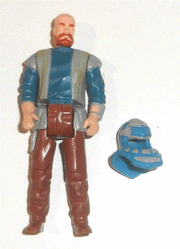 Jackrabbit is Alex Sectors's main mask. Wears it no matter if he's driving and/or co-driving Rhino or any other vehicle.
Its main power allows him to levitate in the air for a brief period of time and being able to fly mostly short distances as seen in every episode it appears.
Episode Appearances
Edit