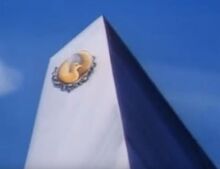 Matt Trakker has maintained a longstanding relationship with the P.N.A. and their liaison with M.A.S.K., Duane Kennedy. As an international peacekeeping organization, the P.N.A. frequently contacts Trakker with useful intelligence, usually involving V.E.N.O.M.'s activities.
Duane Kennedy's office is located in New York city as seen in the episode Assault on Liberty.
A special section called the PNA Science Council is mentioned in the episode Mardi Gras Mystery. Also in this episode, Miles Mayhem mentions he has a way to intercept incomming message to the PNA Science Council.